Godello (ES) / Gouveio (PT)
Variety: white | Category I | Portugal/Spain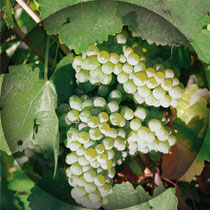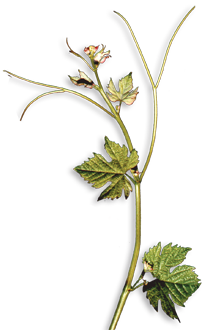 General Information
Godello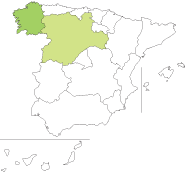 Gouveio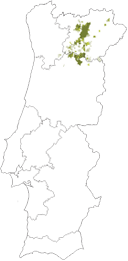 Origin: The Roman writer Pliny the Elder (23 – 79 AD) may possibly have been familiar with and have described the Godello: he called the region where it grew Bergidum Flavium which corresponds to the present-day Bierzo. In Pliny's day, the variety was grown over the entire region. It was mentioned by Ruy Fernandes (1531), Lacerda Lobo (1790) and Gyrão (1832) in the Douro by its earlier synonym, Verdelho. Lacerda Lobo named it according to the sub-region as well, and used both names interchangeably. Count Alexandre-Pierre Odart (1874) declared that this variety made très bons vins, plaint de grand rapport [very good wines, imbued with harmony].

Chief areas of distribution: Trás-os-Montes (60%) and North-East Spain.

Official synonym(s) (national and OIV): Godello (Galiza), Godelho (See Nº 143).

Historic and regional synonyms: Agodello, Agodenho, Agudanho, Agudelha, Agudelho, Agudello, Agudelo, Agudenho, Berdello, Godelho, Godella, Godenho, Ojo de Gallo and Trincadente. The name Gouveio had previously been used as a homonym for Verdelho in a small area of the Douro. With Portuguese legislation, Portaria Nº 428/2000, this variety lost the synonymous label of Verdelho because of homonymy with the true Verdelho (Nº 330).

Homonym(s): Gouveio Estimado (Nº 143), Gouveio Preto (Nº 144), Gouveio Real (Nº 145).

Area under cultivation: 2,050 ha (PT) 1,194 ha, (ES).

New plantings: 2,050 ha (PT) 1,194 ha, (ES).

Trend: Medium demand for new plantings.

Varietal variability: Medium.

Availability of propagating material: Certified clones: 121 - 123 JBP; one sanitary JBP clone. Spain recognises clones GD-76 and GD78.


VVMD5
VVMD7
VVMD27
VrZag62
VrZag79
VVS2
Allele1
Allele2
Allele1
Allele2
Allele1
Allele2
Allele1
Allele2
Allele1
Allele2
Allele1
Allele2
226
238
235
239
185
189
186
188
251
251
153
159
Young shoot (form of tip): Open with crimson red tip, sparse hairs.

Young leaf: Green with bronze spots, lower density of prostrate hairs on ventral side.

Inflorescence (sex of flower): Hermaphrodite.

Young shoot: Light reddish stripes, weak anthocyanin colouration of buds.

Mature leaf: Medium in size, circular in shape, five lobes, medium green blade, irregular, medium blistering, low density of prostrate hairs on lower side of blade, short convex teeth, open wedge-shaped petiolar sinus, closed U-shaped upper lateral sinuses.

Bunch: Small, conical to cylindrical, dense, peduncle of medium length.

Berry: Round, medium to large, yellowish green, skin of medium thickness, medium to firm flesh.

Woody shoot: Yellowish brown.


Time of bud burst: 5 days after the Fernão Pires.

Flowering: 3 days after the Fernão Pires.

Berry (colour change): Early, 2 days after the Fernão Pires.

Berry (harvest ripe): Normal, one week after the Fernão Pires.


Vigour of shoot growth: Medium to high.

Pruning weight:: 2,450 – 3,500 kg/ha, depending on the clone.

Shoot attitude (habit): Semi-erect.

Length of internodes: Medium, regular.

Shoot length: Medium to long, some long.

Tendency to form lateral shoots: Fairly low.

Rate of multiple bud bursts: Low.

Bud fertility index: 1 = 1.26; 2 = 1.5; 3 = 1.52 flowers per shoot.

Yield: Low with traditional material. Higher yields achieved with certified material (8 - 12 t/ha).

Yield consistency: Consistent.

Crop uniformity: Uniform.

Winkler Index: 1,434 for a 14 t/ha yield (Montemor).

Sensitivity to abiotic factors: Prone to water and heat stress.

Susceptibility to fungal diseases: Low to medium susceptibility to Peronospora and Oidium. Very susceptible to Botrytis.

Systemic viral infection prior to selection: 30% infected with GLRaV-3.

Susceptibility to Pests: Insignificant.

Bunch size: Medium to small (150 – 300 g).

Bunch density: Dense.

Bunch weight: Small (2,3 g).

Berry skin: Thick.

Seeds per berry: Medium, 2.1.


Vineyard conduction system: All types, easy to train.

Soil requirement: Granite derivatives, not too dry; dry acid and alkaline soils, with irrigation.

Climatic requirements: Variety is suited to both Atlantic and Continental climates.

Vine density: Any vine spacing. Adapts to the conditions of its planting.

Irrigation: Recommended in dry zones.

Incidence of coulure/millerandage: Medium susceptibility.

Spoilage of mature berries: Minimal.

Risk of bird damage: Protection recommended.

Machine harvest suitability: Well suited at lower temperatures.


Wine type: Quality wine, dessert wine, sparkling wine.

Potential alcohol content: Good (14% Vol).

Natural acidity of must: Good (5 - 6g/l).

Risk of oxidation of must: Low.

Colour intensity of wine: Lemon yellow, light greenish.

Risk of oxidation of wine: Low.

Ageing Potential: Very good. May exceed 10 years.

Blending recommendation: A good variety for improving the alcohol content of other varieties without reducing their acid content, thus lending the blend a certain elegance.

Suitable as a varietal: Very good.

Wine Descriptors: This variety produces wine with a lemon colour; its acid content lends it a fresh, lively quality. High alcohol content and acidity assure good maturation in the bottle, giving the wine a certain body, a straw yellow colour, and wonderful freshness, combined with nobility and elegance. (Brites, Pedroso).

Wine quality: Very high.


Variety Characteristics: unavailable