Malvar (ES)
Variety: white | Category II | Spain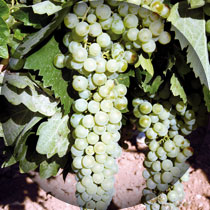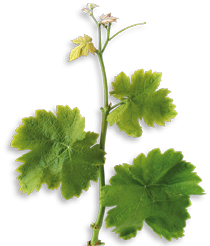 General Information
Malvar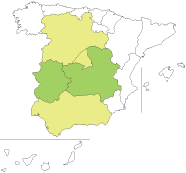 Origin: This variety was mentioned for the first time by Manso de Zúñiga (1905), in addtion to the synonym, Malvasía de Madrid, with the note that this variety was different from the Malvasía de Rioja. In 1914 Garcia de los Salmones recognised the variety in Madrid, Mondéjar (Guadalajara) and Cuenca. Nowadays, this variety is cultivated South of Madrid, on the outskirts of Guadalajara, in Cuenca and in Toledo.

Chief areas of distribution: Madrid.

Official synonym(s) (national and OIV): None known.

Historic and regional synonyms: Nowadays, no synonyms are in use.

Homonym(s): Malvar Estremadura and Ribeira del Guadiana (this is another variety, the Marfal). Confusion with Aíren in Castile and Leon.

Area under cultivation: 266 ha (Ministry of Agriculture, 2007)

New plantings: Very low.

Trend: Very low.

Varietal variability: Low.

Availability of propagating material: Selection work is being carried out in Madrid, which has not yet resulted in certified clones.


VVMD5
VVMD7
VVMD27
VrZag62
VrZag79
VVS2
Allele1
Allele2
Allele1
Allele2
Allele1
Allele2
Allele1
Allele2
Allele1
Allele2
Allele1
Allele2
232
236
237
241
175
191
185
187
249
255
140
142
Recommended in Portugal: Castilla la Mancha, Madrid.

Authorized: Extremadura.

DOC quality wine: D.O. Vinos de Madrid and Mondéjar.


Young shoot (form of tip): Very open, medium red anthocyanin colouration, extremely dense prostrate hairs.

Young leaf: Very low anthocyanin colouration, dense prostrate hairs.

Young shoot: Reddish stripes, vigorous upright growth, not very brachiate.

Inflorescence (sex of flower): Hermaphrodite.

Mature leaf: Large, circular, very prominent primary and secondary upper lateral sinuses (seven lobes), profile of blade involute. Slightly overlapping U-shaped petiolar sinus, dark green upper side of blade, sparse prostrate hairs on lower side of blade. Convex teeth with medium length-width ratio.

Bunch: Large, medium density, broad, cylindrical, sometimes conical.

Berry: Large, oblate, thin skin, yellow-gold at maturity.

Woody shoot: Present.


Time of bud burst: Early.

Flowering: Early.

Berry (colour change): Early.

Berry (harvest ripe): Early to Normal.


Vigour of shoot growth: High.

Pruning weight:: High.

Shoot attitude (habit): Heliotropic.

Length of internodes: Long.

Shoot length: Medium.

Tendency to form lateral shoots: Medium.

Rate of multiple bud bursts: Low.

Bud fertility index: High.

Yield: 6.8 kg/vine for "Cordon Royal" (Cabello 2001:49).

Yield consistency: Medium.

Crop uniformity: High.

Sensitivity to abiotic factors: Sensitive to Spring frost.

Susceptibility to fungal diseases: Very high.

Susceptibility to Pests: High.

Bunch density: Loose.

Berry size: Medium.

Seeds per berry: 3.


Vineyard conduction system: Traditionally, the goblet; nowadays, cordon.

Pruning: Cane pruning.

Green pruning: Annually.

Soil requirement: Well drained, calcareous soil.

Climatic requirements: Prefers dry warm weather during ripening, and cold winters.

Vine density: 1,100 – 2,000 vines/ha.

Rootstock: No known incompatibility.

Incidence of coulure/millerandage: Low.

Spoilage of mature berries: Medium.

Risk of bird damage: Greater than comparable varieties.

Machine harvest suitability: Well suited.

Hand harvest suitability: Excellent.


Wine type: White wine. In the South of Madrid pure sweet wines can be made from grapes which mature and shrivel naturally on the vine. Their ageing in new barrels gives this overripe wine a particularly high dessert wine quality.

Potential alcohol content: High.

Natural acidity of must: Medium to high.

Total anthocyanins: None, or very low.

Risk of oxidation of must: High.

Tendency towards acidity loss in fermentation: Medium to high.

Colour intensity of wine: Low.

Wine colour tonality: Yellow greenish.Extremely low.

Tannins: Extremely low.

Total polyphenol index (at 280 nm): 8.1

Risk of oxidation of wine: High.

Aromatic profile: Bitter almond tone.

Ageing Potential: Medium.

Blending recommendation: An excellent claret is produced when blended with Garnacha and Tempranillo. If barrel fermented, dessert wines resembling Sauternes dessert wines can be produced.

Wine Descriptors: As a young white wine it has a distinctive aroma; with time, it acquires a light, steely taste note, and exhibits greenish reflexes. Excellent results are obtained from mature wines.

Wine quality: This variety is still a relatively unknown premium Spanish grapevine variety.


Variety Characteristics: A variety typical of Central Spain.