Mosc. de Alejandría (ES) / Mosc.-Graúdo-Branco (PT)
Variety: white | Category III | Portugal/Spain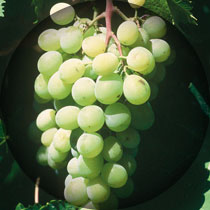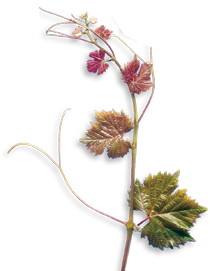 General Information
Mosc. de Alejandría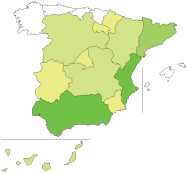 Mosc.-Graúdo-Branco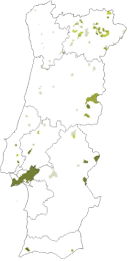 Origin: This variety possibly originated in Egypt, hence the reference to Alexandria in its name. The variety was brought to the Iberian Peninsula by the Phoenicians, who made wine from it. Even during the time of the Islamic occupation it was consumed as table grapes. When Sultan Mehmet II conquered Constantinople in 1453, followed by the annexation of Greece, he put a stop to the so-called Greek wine which was shipped by Venetian merchants to England and Northern Europe. Portugal stepped into the breach, with its similarly sweet wines from Setubal (Anzoy), as did Spain, with wines from Valencia, Taragona, Malaga and Cadiz. Herrera (1511) described this wine and made reference to what Pliny the Elder called Vitis Apiana.

Chief areas of distribution: Setúbal, Andalusia, Levante, Tunisia. This variety is more widely distributed beyond the Iberian Peninsula, as far afield as Australia (4,000 ha), North Africa and the United States of America.

Official synonym(s) (national and OIV): Moscatel de Alexandria.

Historic and regional synonyms: Moscatel de Jesus Muscat, Moscatel, Moscatell, Aggliko, Moscatel Gordo, Moscatel de Setúbal, Moscatel Branco, and several dozen other internationally recognised names.

Homonym(s): Somaclonal variants Muscatel Roxo, Moscatel Galego, and Moscatel Nunes.

Area under cultivation: (PT) 700 ha; (ES) 8,900 ha.

New plantings: Very few (less than 0.2%).

Trend: Insignificant.

Varietal variability: Medium.

Availability of propagating material: RNSV polyclonal material; clones from the French breeders, ENTAV.


VVMD5
VVMD7
VVMD27
VrZag62
VrZag79
VVS2
Allele1
Allele2
Allele1
Allele2
Allele1
Allele2
Allele1
Allele2
Allele1
Allele2
Allele1
Allele2
228
232
245
247
179
194
186
204
247
255
135
151
DOC quality wine: Andalusia, Aragon, Canary Islands, Catalonia, Murcia, Rioja, Valencia, Authorised – Castilla la Mancha, Castile and Leon, the Basque Country, Extremadura, DOC: Palmela, Setúbal, Lagoa, Lagos, Portimão, Tavira.

Regional wine: Estremadura, Ribatejano, Terras do Sado, Alentejano, Algarve, Azores.


Young shoot (form of tip): Open, with crimson red tip, medium density fluffy hairs.

Young leaf: Copper, low density of fluffy hairs on ventral side.

Young shoot: Red stripes, green buds.

Inflorescence (sex of flower): Hermaphrodite.

Mature leaf: Medium size, round, three lobes; medium green blade, flat, slight blistering, main vein reddish at base; sparse fluffy hairs on lower side of blade, rectilinear short teeth. Closed V-shaped petiolar sinus. Open V-shaped upper lateral sinuses.

Bunch: Large, conical with wings, loose, long peduncle.

Berry: Large, ovate, yellowish green. Berry skin of medium thickness, firm flesh, Muscat taste.


Time of bud burst: Late, 13 days after the Fernão Pires.

Flowering: Late, 10 days after the Fernão Pires.

Berry (colour change): Late, 11 days after the Fernão Pires.

Berry (harvest ripe): Late, two weeks after the Fernão Pires.


Vigour of shoot growth: Low.

Pruning weight:: Low.

Shoot attitude (habit): Semi-erect, some drooping.

Length of internodes: Short.

Shoot length: Medium.

Tendency to form lateral shoots: Medium.

Rate of multiple bud bursts: Zero.

Bud fertility index: Low to medium.

Yield: Medium (8 - 15 t/ha. In the USA yield range is 18 - 25 t/ha aus). RNSV statistical value: 2.12 kg/vine (Average of at least 40 clones in Palmela over 3 years).

Yield consistency: Consistent. Risk of excessive yield in new plantings, which can lead to stunted growth.

Crop uniformity: Uniform.

Sensitivity to abiotic factors: Sensitive to a lack of zinc; excessive sun scorches fruit.

Susceptibility to fungal diseases: Very susceptible to Oidium; susceptible to Peronospora and Excoriosis (Phomopsis viticola Sacc.).

Systemic viral infection prior to selection: Because French certified material can be imported, this variety has not been extensively analysed.

Susceptibility to Pests: Red spider mite.

Bunch size: Large, long, conical.

Bunch density: Medium to loose.

Berry skin: Firm.


Vineyard conduction system: Cordon Royal recommended. Responds well to short pruning.

Soil requirement: Tolerates acid soils, well adapted to heavy soils.

Climatic requirements: Requires high temperatures and high level of solar irradiation.

Vine density: All usual configurations.

Rootstock: Of medium vigour.

Irrigation: Variety responds very well to intensive irrigation.

Incidence of coulure/millerandage: Low.

Spoilage of mature berries: Minimal.

Risk of bird damage: Protection recommended.

Machine harvest suitability: Possible at low temperatures, if harvest is for the purpose of must extraction.


Wine type: Dessert wines, sweet wines, and quality wines. Also suitable as a cold fermented, medium sweet table wine.

Potential alcohol content: High (14% Vol). RNSV statistical value: 9.80% vol. (Average of at least 40 clones in Pegões over 5 years).

Natural acidity of must: RNSV statistical value: 4.04 g/l (Average of at least 40 clones in Pegões over 5 years).

Risk of oxidation of must: Low.

Wine colour tonality: Yellowish to straw coloured.

Tannins: Monomeric 0.3 – 0.5 mg/l; Oligomeric 1.5 – 2.4 mg/l; Polymeric 2.2 – 2.8 mg/l.

Risk of oxidation of wine: Low.

Aromatic profile: High level of terpenoid compounds.

Ageing Potential: Medium, for dry wines; high for dessert wines.

Blending recommendation: Moscatel Roxo, Moscatel Galego.

Wine Descriptors: Strong straw coloured wine, with intense muscat aroma, very persistent, satisfying. At maturity, has a sustained finish. Has considerable potential as a prominent dessert wine with a long life expectancy.


Variety Characteristics: unavailable