Hondarrabi Beltza (ES)
Variety: red | Category II | Spain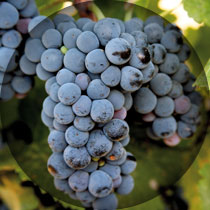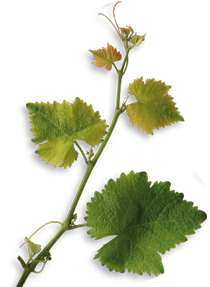 General Information
Hondarrabi Beltza
Origin: A Basque Country variety, which also occurs in isolated areas in Navarre, Cantabria, and even in Castile and Leon.

Chief areas of distribution: The Basque Country.

Official synonym(s) (national and OIV): None.

Historic and regional synonyms: Hondarribi Beltza, Hondarribi Gorri , Ondarrabiya Beltza, Ondarrubiya Negra.

Homonym(s): Hondarrabi Zuri (white variety)

Area under cultivation: 7 ha (Ministry of Agriculture, 2007)

New plantings: Restricted to the Basque Country.

Trend: Constant.

Varietal variability: Low.

Availability of propagating material: Certified material is available.


VVMD5
VVMD7
VVMD27
VrZag62
VrZag79
VVS2
Allele1
Allele2
Allele1
Allele2
Allele1
Allele2
Allele1
Allele2
Allele1
Allele2
Allele1
Allele2
N.D.
N.D.
N.D.
N.D.
N.D.
N.D.
N.D.
N.D.
N.D.
N.D.
N.D.
N.D.
Recommended in Portugal: The Basque Country

Authorized: Cantabria and Castile and Leon

DOC quality wine: Arabako Txacolina, Bizkaiko Txacolina-Chacolí de Bizcaia and Guetariako Txakolina-Chacolí de Getaria.


Young shoot (form of tip): Very open, medium density erect hairs, medium anthocyanin colouration.

Young leaf: Bronze with red spots, medium anthocyanin colouration. Medium to high density prostrate hairs between veins, sparse erect hairs on main veins.

Young shoot: Internodes green with red stripes on dorsal and ventral sides.

Inflorescence (sex of flower): Hermaphrodite.

Mature leaf: Small, conical, pentagonal, the lower lateral sinues slightly less ribbed than the upper lateral sinuses. Open petiolar sinus. Profile involute, no anthocyanin colouration on dark green upper side of blade. Sparse prostrate hairs and sparse erect hairs on main veins. Teeth of medium size convex on both sides. Medium length-width ratio of blade.

Bunch: Small, very dense, cylindrical, with one wing. Short peduncle.

Berry: Medium size, round, homogenous, thick blue-black skin. Flesh lightly coloured, soft, with no particular taste. Peduncle difficult to detach.


Time of bud burst: Early.

Flowering: End of May, beginning of June.

Berry (colour change): Normal to early.

Berry (harvest ripe): Late: October.


Sensitivity to abiotic factors: Susceptible to spring frost.

Susceptibility to fungal diseases: Susceptible to Oidium, medium susceptibility to Peronospora.

Susceptibility to Pests: Low.


Vineyard conduction system: Variations of high trained cordon training system, or double curtain Lyre.

Pruning: Short pruning.

Green pruning: Recommended, to ensure quality is not impaired.

Soil requirement: Light soils. Heavy fertile soils may lead to loss of yield.

Climatic requirements: Moderately warm temperatures, medium rainfall.

Vine density: 2,500 – 3,000 vines/ha.

Rootstock: Incompatibility not yet determined.

Incidence of coulure/millerandage: Highly susceptible in heavy soils.

Spoilage of mature berries: Very minimal.

Risk of bird damage: None.

Machine harvest suitability: Well suited.

Hand harvest suitability: Bunch condition may be compromised in bad autumn weather.


Wine type: Red wine, white pressed white wine blends, Cava sparkling wine.

Potential alcohol content: 11% vol. In good years, as much as 13.5% vol.

Natural acidity of must: Very high.

Total anthocyanins: High.

Risk of oxidation of must: Low.

Tendency towards acidity loss in fermentation: Low.

Colour intensity of wine: High.

Wine colour tonality: Dark red with violet reflexes.

Tannins: Provide for a lusty, somewhat raw wine in the mouth.

Total polyphenol index (at 280 nm): 50

Risk of oxidation of wine: Low.

Aromatic profile: Fruity with herbaceous notes.

Ageing Potential: Excellent.

Blending recommendation: With Hondarrabi Zuri and Txakolis Basque wine (blanc de noir).

Wine Descriptors: Initial fruity aroma reminiscent of apple, with a light, salty note of sea tang. Violet – red to crimson red – colouration, with a good acid to fruit balance. On finish, one is reminded of the Beaujolais.

Wine quality: A high quality speciality wine for certain occasions.


Variety Characteristics: unavailable